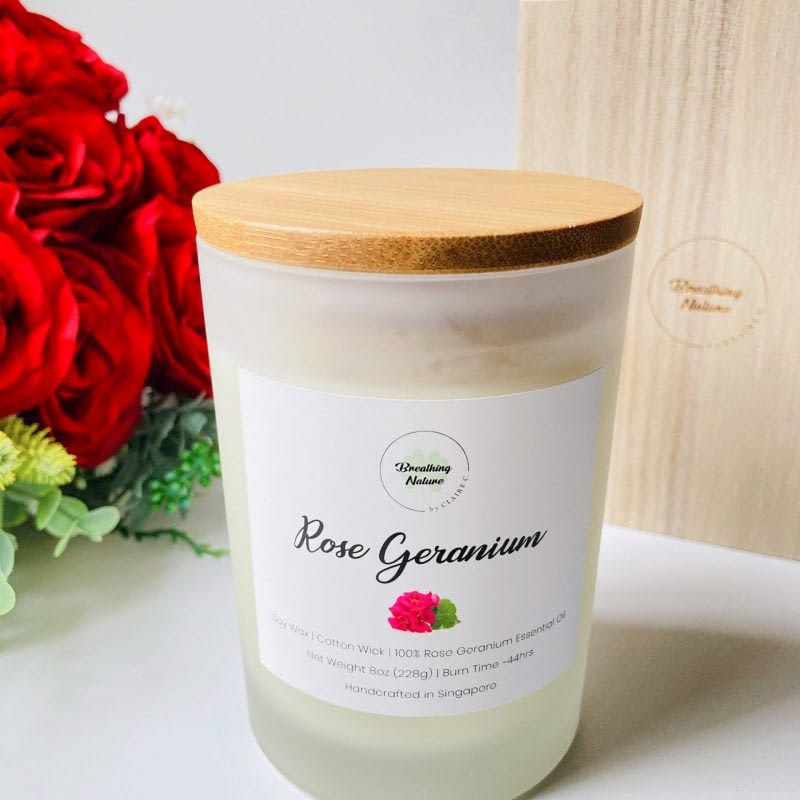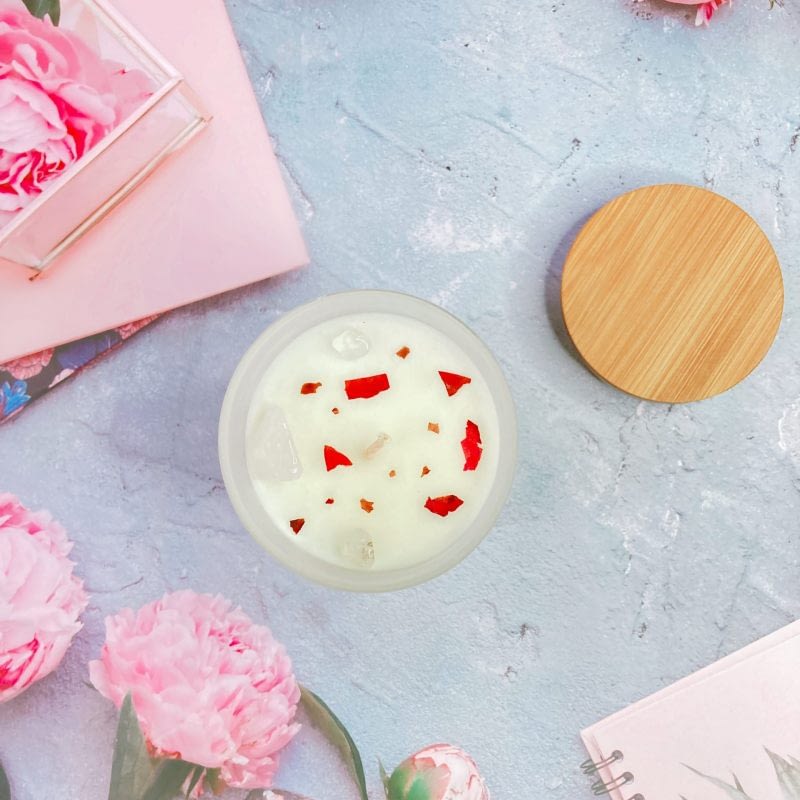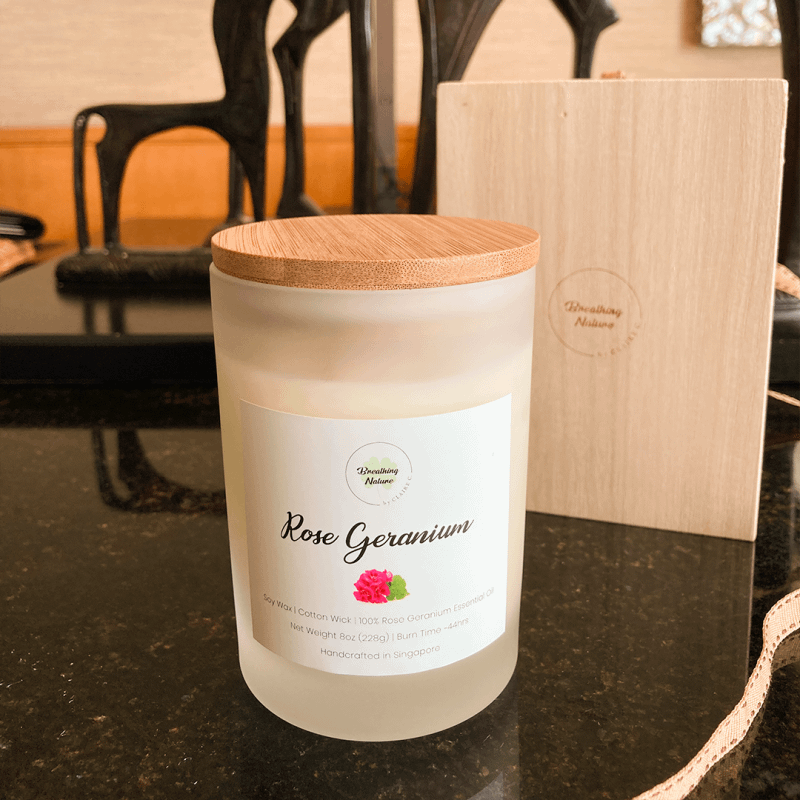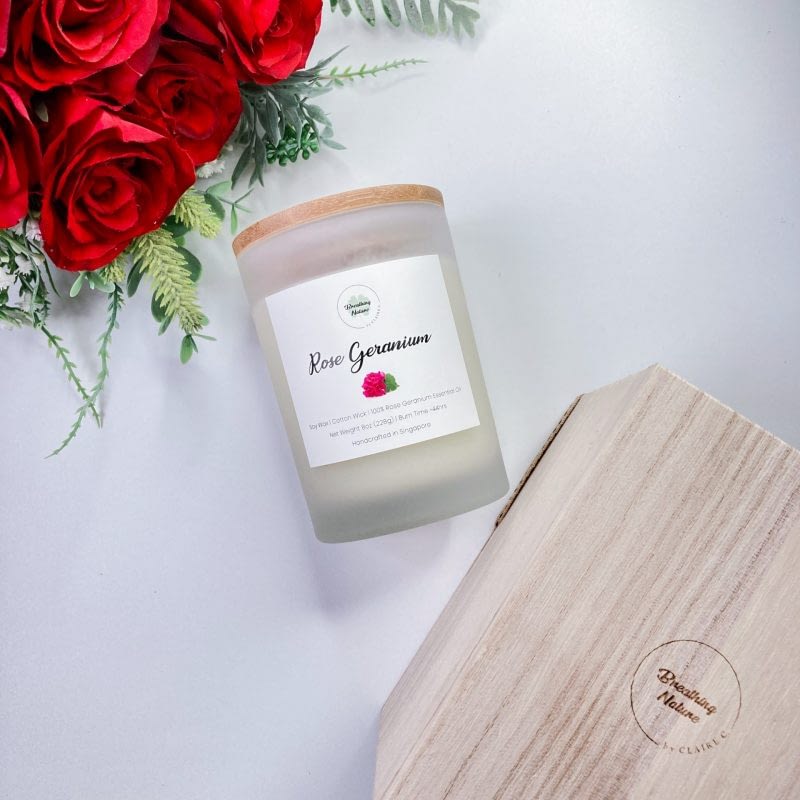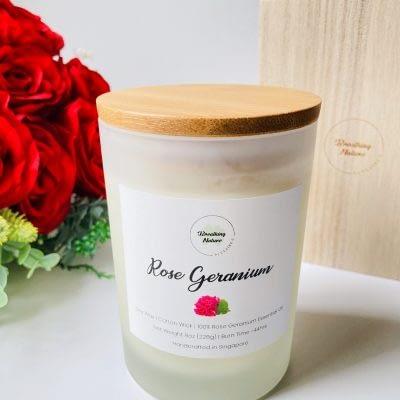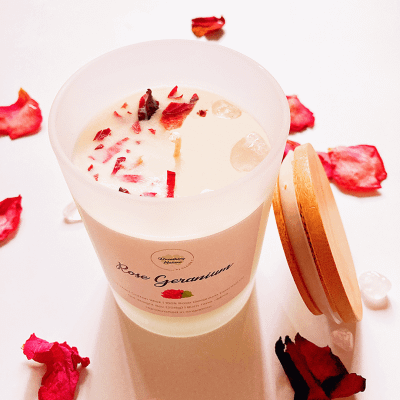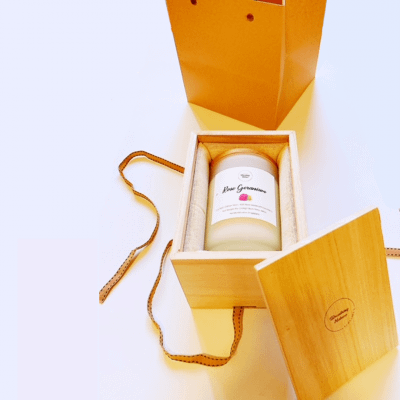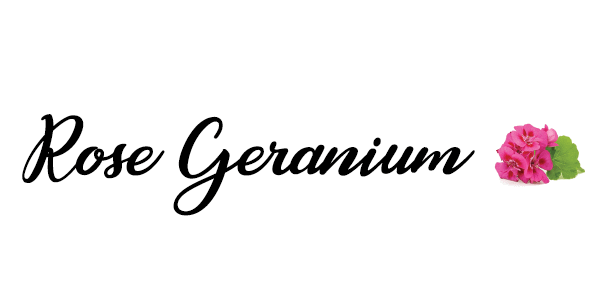 Not ready to buy? Let us make it easier for you.
8oz. 228g Net Weight | 44h Burn Time
Stay romantic with ROSE GERANIUM
Fill your surroundings with love and romance from the woody sweet floral scent of Rose Geranium. It has a soothing effect that promotes greater feelings of relaxation, emotional stability and optimism.
Clear Quartz
Every Rose Geranium candle incorporates clear quartz which is known as an universal healing stone excellent for meditation and thought clarity. It stimulates and balances energy, boosting awareness and removing negativity.
Rose Quartz
Rose quartz promotes unconditional love and compassion, creating perfect harmony in relationships. It soothes stress and allow love to be expressed towards ourselves and others.
Ingredients
Soy wax, 100% Rose Geranium essential oil, cotton wick and lots of love
X No toxins and carcinogens
X no SLS (sodium lauryl sulfate)
X no parabens
X no silicones or paraffins
X no petrochemicals
X no artificial colours
X no synthetic fragrances
Candle Care
Shipping
Returns
Questions? Speak to us on Facebook, Instagram or use the chat located at the bottom right corner of screen.
You may also be interested in
Eucalyptus Forest
Tree oil aroma with a fresh minty scent and hint of honey. Eucalyptus is Nature's medicine man, packed with anti-microbial and bug repellent properties, Ideal for your colds and great help in warding off your little bug friends.​
Lavender Dream
Deep spectrum of floral scent tones. This is Nature's chill pill to soothe all your tensions and stress and get that restful rest you deserve.